Mistress Shayna
1-866-826-MINE (6463)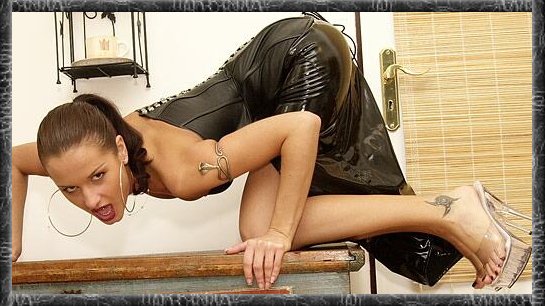 We do *NOT* accept PAYPAL, STORMPAY, CCBILL, PROBILLING, KEEN,
NITEFLIRT, etc. - if anything other than "TAP Communications"
appears on your credit card statement, please contact us
immediately at TAPCOMINC@aol.com. If you can
provide proof of alternate billing you will receive one
month of free unlimited calls.
Thank you.
Available 24/7
I'm a very kinky woman who has enjoyed making men my personal whores since I was in high school. I especially appreciate sweet little sissy sluts who crave feminization and forced homosexuality. I will have you apply lipstick & eyeshadow and slip into a pair of silky panties after you remove all that nasty hair from your body. Then I will treat you like you're my lesbian sex slave. You'll be expected to worship me from the tips of my toes to the tips of my stiff nipples - if you're lucky! For those non-princess types out there, you can expect anything from sensual domination to very cruel and demanding domination. I don't censor what I say, so if you're into hardcore sessions you'll do well with me. I simply demand respect and obedience. If you're not sincere in your desire to submit you're better off choosing someone else to spend your money on. My schedule varies but you're welcome to call me anytime.
My Specialties:
Ball Weights & Paddling
Cross Dressing Training
Light to Cruel Sessions
Forced Homosexuality
Forced Feminization
Anal Rape Scenarios
Spanking & Slapping
Intense Humiliation
Infantilism